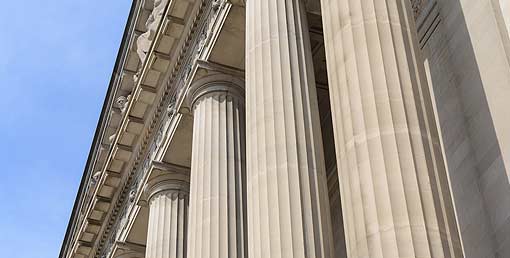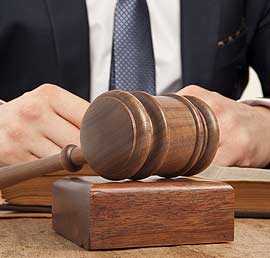 Construction Accidents
In the state of New York, while you cannot sue your employer, you can file a lawsuit to recover for injuries suffered based on other third party liability in a construction accident. Under New York Labor Law, such third parties may include property owners, contractors, subcontractors, architects, engineers, equipment manufacturers and others. Parties are responsible for maintaining a safe construction site, with adequate safety provisions, and safety equipment. A third party claim potentially offers much greater compensation than a workers' compensation claim. Damages recovered under workers' compensation generally do not begin to cover the expenses of severe injury.

If you are a construction worker and have been injured in a fall from a height, including a roof fall, a ladder fall or a scaffolding accident, the attorneys at Debrosse & Associates, LLC, have the experience to protect your interests and help you obtain full and fair compensation for your injuries. Under New York statutes, a general contractor and/or owner may be liable for elevation-related injuries. This includes not only employee falls, but also injuries caused by falling equipment and injuries from many other causes.

Types of Construction Accidents
Many different situations can lead to construction accidents. Common examples of construction accidents our lawyers represent include:

Scaffolding accidents - Falls from elevated heights - Injury through falling objects - Crane accidents Falls from ladders - Forklift injuries - Unsafe equipment accidents - Electrical accidents or electrocution Trench collapses - Welding accidents - Fires and explosions - Building collapse.

Our construction accident lawyers represent clients on a contingency fee basis. If we cannot recover compensation for your loss, you do not pay us a fee.
Evening and weekend appointments are available upon special request. If you are unable to travel because of your injury, we will come to you.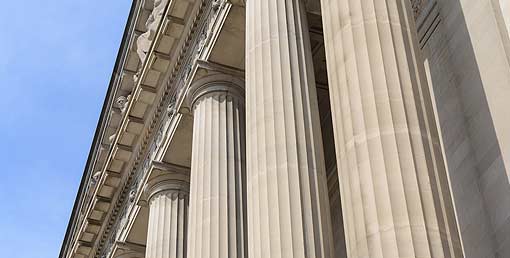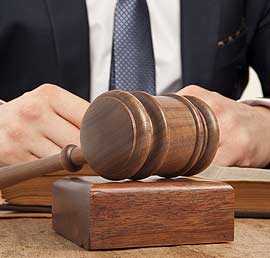 Automobile Accidents
At Debrosse & Associates, LLC, we practice exclusively in the area of personal injury and wrongful death, with a focus on personal service and delivering the highest caliber of legal service.

Decades of experience give our lawyers the skills to protect the legal rights of car accident victims and help them obtain compensation for medical expenses, lost wages, rehabilitation and other costs related to their injuries.

Because negligent drivers and their insurers often deny any responsibility for causing an accident, our office works with accident reconstructionists, skid mark analysts, civil engineers, surveyors, and private investigators in determining the cause of a wreck. We gather eyewitness testimony and obtain police reports, while investigating evidence from the scene of an accident. If necessary, we work with computer animators and simulators to recreate the cause of a crash. Data and evidence recovered are also very useful for visual presentations to explain events to jurors.

We will take every step necessary to obtain the compensation you deserve. If negotiations fail to arrive at a fair settlement on your behalf, you can rest assured, our trial attorneys are always prepared to present your case to a jury of peers.
Evening and weekend appointments are available upon special request. If you are unable to travel because of your injury, we will come to you.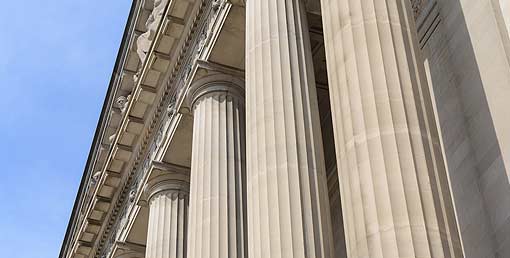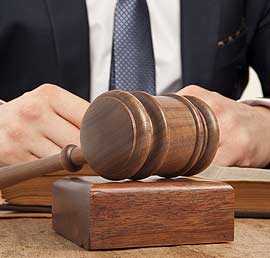 Premises Liability
Under the law, property owners have a responsibility to maintain safe premises, and when they do not, they may be subject to premises liability claims. Whether in a grocery store, a public park, on school grounds, or in a parking lot, a standard of care exists for maintaining property. Dangers risk injury, and many injuries are preventable. Owners and property or business managers have a duty to notify people about a danger or correct the hazardous condition.

While slip or trip and fall injuries are the most common type of premises liability case, many other types of premises liability also exist that result in serious injury or death.

Premises liability law encompasses situations in which property owners may be liable, such as:

Dog bites and animal attacks - Pool drowning - Toxic exposure Inadequate security to prevent criminal assault (lack of lights or surveillance) Falling trees - Falling objects from shelves - Fires (caused by building code violations) Building collapse - Dangerous amusement park rides.

Our attorneys handle all slip or trip and fall, as well as other premises liability claims, on a contingency fee basis. If we are unable to recover compensation for your loss, we will not charge you a fee. If you have a premises liability claim, you need experienced personal injury lawyers to protect your rights and help you get full and fair compensation for your losses.
Evening and weekend appointments are available upon special request. If you are unable to travel because of your injury, we will come to you.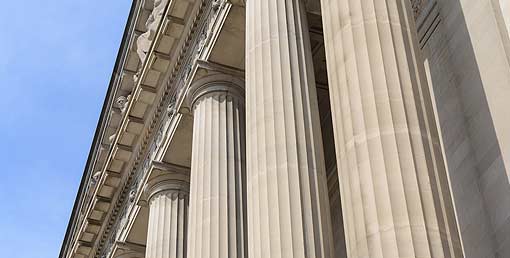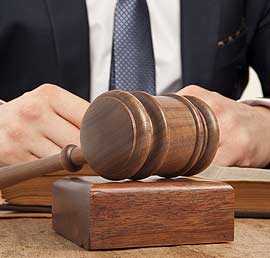 Nursing Home Negligence
With the growing number of elderly people in the U. S., more families rely on nursing homes, assisted living centers and extended healthcare institutions than ever before.

Recent statistics from a U.S. House of Representatives Committee on Government Reform report indicate the U. S. has nearly 17,000 nursing homes that currently care for 1.6 million elderly and disabled residents. By 2050, the number of nursing home residents is expected to quadruple. At times, the need is temporary, when nursing care is necessary to help a patient recuperate after an illness or a hospital stay. In addition, often families need long-term care for aging parents.

The attorneys at Debrosse & Associates, LLC, have broad experience representing nursing home residents and their families. We regularly pursue civil actions on behalf of our clients involving nursing home owner and employee liability claims based on:

Negligent supervision and care - Negligent hiring and retention of employees - Negligent maintenance of premises Negligent selection or maintenance of equipment - Breach of contract - Wrongful death

If you suspect a family member or someone you care about is a victim of nursing home negligence, abuse or neglect, seeking legal help immediately is critical to put a stop to the mistreatment.
Evening and weekend appointments are available upon special request. If you are unable to travel because of your injury, we will come to you.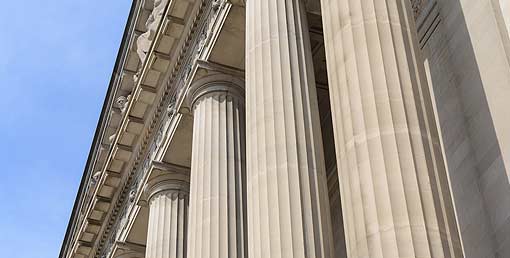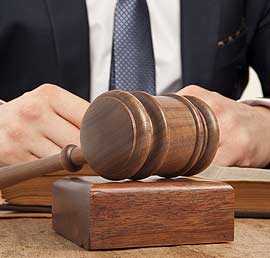 Medical Malpractice
In the United States, medical care is among the best in the world. Technology has paved the way for great strides in the medical field, from diagnostic tests, laser and microsurgery to pacemakers, heart stents and breakthroughs in design and materials for artificial limbs. Despite the wide spread availability and quality of medical services, doctors, nurses, technicians, surgeons and pharmacists make mistakes. The harm patients suffer ranges from serious complications and death to the onset of debilitating injuries and illnesses unrelated to the original treatment sought for the condition.

Hospitals, clinics or medical professionals are required to meet an industry standard of care. Failure to meet accepted healthcare standards that results in serious injury is the basis of a medical malpractice allegation.

At Debrosse & Associates, LLC, located in Jaimaca Estates, our attorneys have more than 40 years of combined experience representing individuals injured because of medical negligence. We offer the highest quality legal services for clients throughout the New York State.

Our Long Island personal injury attorneys have handled many medical malpractice cases. Common medical errors that harm patients and lead to medical malpractice lawsuits include, but are not limited to:

Emergency room mistakes - Failure to diagnose - Delayed diagnosis - Misdiagnosis Medication errors - Surgical errors - Anesthetics error - Drug Allergies - Incorrect Procedures


Evening and weekend appointments are available upon special request. If you are unable to travel because of your injury, we will come to you.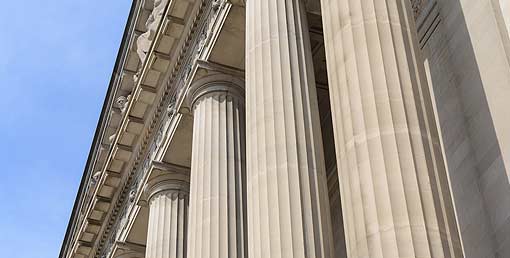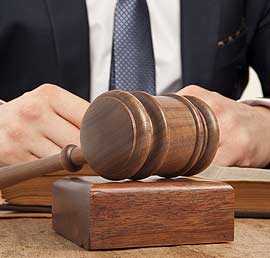 Real Estate law
We understand how important it is to hire the right attorney to represent you with your real estate matters.

Like many other big decisions, choosing the right lawyer for your case can be a challenging pursuit. However, detailed research into prospects can help make your decision easier. You'll see from DeBrosse & Associates, LLC's experienced team, you will be hiring the best legal representation available. We're committed to providing all our clients with superior legal guidance and representation in New York, Bronx, Brooklyn, Westchester, Suffolk, Nassau, Queens, and Richmond counties. DeBrosse & Associates, LLC has successfully represented clients in some of the following areas below:


Real Estate Transactions
We represent individuals in the purchase or sale of their coop, condo units, and real property. Each lawyer has a particular area of focus, so we can give you prudent and sound legal advice no matter what your real estate related problem is.

Foreclosure Defense
Foreclosure is a legal action taken by a lender against a homeowner, in an effort to take ownership of the property in order to satisfy a debt. When a homeowner defaults on his or her mortgage loan, the lender may actually take ownership of the property or may have the property sold as a means of paying off the debt. When foreclosure proceedings are complete, the homeowner would have lost all rights to the property. We will answer questions on short sales, bankruptcy, and loan modifications.

Because foreclosure is actually a complex court process, it is important to at least consult an attorney in order to find out your rights and options in this regard. At DeBrosse & Associates LLC, our Queens, Bronx, Brooklyn and New York foreclosure defense attorneys are highly experienced in defending homeowners who are at risk of losing their homes due to foreclosure. We welcome you to contact DeBrosse & Associates LLC for a free consultation.

Short Sale
For homeowners who can no longer afford to keep mortgage payments current, there are alternatives to bankruptcy or foreclosure proceedings. One of those options is called a short sale. When lenders agree to a short sale in real estate, it means they are willing to release their lien against the discounted payoffs, especially if it would make more financial sense to foreclose.

As you may already be aware, this particular type of transaction requires an attorney with the patience and knowledge necessary to preserve in the continual, and sometimes frustrating, discussion with the lender.

At DeBrosse & Associates, LLC, we have experience in negotiating short sales with numerous lending institutions. Our process is based on the wisdom gained in successfully closing countless short sale transactions thus rendering it efficient and reliable.

Modification
Many homeowners today find they are having financial difficulty in making their mortgage-payments. Almost all banks and mortgage-companies have developed some type of mortgage modification program. These programs involve renegotiating the interest rate on a mortgage, the monthly-mortgage payments, the term of the mortgage or the principal amount due on the mortgage. All of these mortgage modification programs (such as HAMP) require filling out a variety of applications and submitting various affidavits and financial information to the financial institution.

DeBrosse & Associates, LLC has, for many years, represented homeowners with difficulties in meeting their mortgage-obligations. We often find that the mortgage modification process, instead of being an easy way for homeowners to deal with financial difficulties, turns out to be a maze of paperwork and bureaucracy that simply gives lip service to the concept of mortgage modification. Through our efforts, we have helped numerous homeowners modify their mortgages. We protect our client if foreclosure proceedings are commenced and see to it that these proceedings do not move quickly through the court system. We seek to motivate the mortgage-company to modify the mortgage.

Landlord Tenant
The attorneys at DeBrosse & Associates LLC have vigorously represented both landlords and tenants in New York City for over ten years. Handling cases for both landlords and tenants has sharpened our skills by allowing us to understand the strengths and weaknesses of both sides. This allows us to better prepare for whatever the other side may raise in court and develop a winning strategy. If it is a landlord and tenant dispute, we have successfully handled it.

Partition
Under New York Law, a partition is a remedy that is available to any person who is the co-owner of property. There are two ways to effectuate a partition of real estate in New York. The parties can come to an agreement for voluntary partition with the aid of their lawyers, or they can file a partition action in NY to get a judicial ruling on the division of land. Although voluntary partitions require far less litigation and court time than a judicial partition, the parties still need New York partition action lawyers to represent their interests and ensure that their property rights are protected throughout the partition negotiation process with the other owners. DeBrosse & Associates, LLC has successfully represented co-owner in partition actions.

We offer free consultations to our valued clients. Our office has had unparalleled success in representing our clients. Call us at your earliest convenience. Our phones are monitored 7 days a week.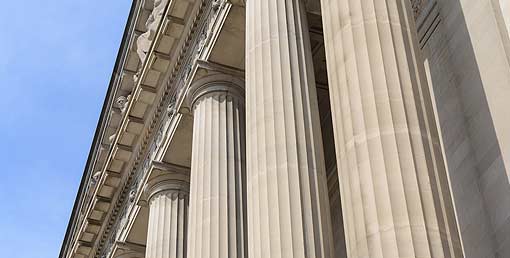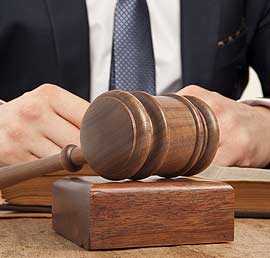 Other Injuries
At Debrosse & Associates, LLC, our attorneys focus their practice entirely on plaintiffs' personal injury. Our firm offers legal services for individuals and families who are victims of negligence arising from car, truck, motorcycle and construction-site accidents and a wide range of liability, malpractice and negligence cases. With expertise derived from more than 40 years of collective experience, our New York attorneys have a notable record of successfully prosecuting responsible parties and their insurance companies. We recover damages for injured clients who have lost their earning capacity or a loved one because of the negligent acts of others.

Examples of cases our personal injury lawyers handle include the following:

Personal Injury Cases
Motor Vehicle Accidents - Drunk Driving Accidents - Hit & Run Accidents Motorcycle Accidents - No Fault Insurance Claims - Truck Accidents Uninsured Motorist Claims.

Other Accidents>
Bicycle Accidents - Boating Accidents - Pedestrian Accidents Railroad Accidents - Aviation Accidents - Swimming Pool Accidents.

Other Causes of Injury or Death
Animal Attacks / Dog Bites - Construction Accidents Dangerous & Defective Products - Electrical Shock Hospital Errors - Medical Malpractice - Nursing Home Negligence Pharmacy Errors/Prescription Errors - Slip, Trip & Falls.

Types of Bodily Injury
Back & Neck Injuries - Bedsores/Decubitus Ulcers - Birth Injury Brain Injuries - Burn Injury - Head Injury Herniated or Bulging Disc - RSD / CRPS Spinal Cord Injury - Paralysis - Paraplegia Quadriplegia - Bone Fractures - Wrongful Death.

Liability & Negligence
Government liability - Municipal liability - Premises Liability Pharmaceutical negligence - Nursing negligence -Professional negligence. Contact us to schedule initial consultation.

If you are a victim of a personal injury accident or a family member has died because of someone else's negligence, call the office of Debrosse & Associates, LLC, at 718-658-3000. There is no charge for an initial consultation to learn whether you have grounds for a lawsuit. We will gladly review your case and recommend the best course of action. Our law firm takes personal injury cases on a contingency fee basis (no recovery, no fee).